Learn How to divert your minds from things you can't control; check out these DoN't Worry About Things You Can't Control Quotes.
Certain things are out of your control or something you can't handle yourself. Stop worrying; we have an excellent idea to respond appropriately. Scroll down to see these fantastic lines.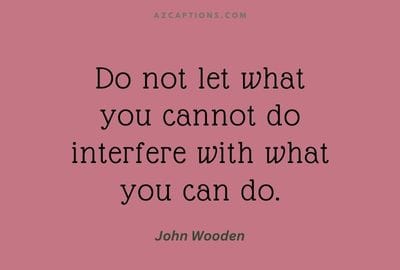 Utilize your power to do some other things rather than struggle with the same things again and again. Shift your energy into some creative work, which you can do without much hassle.
Don't overthink what you can't control; divert your mind to productive use. Else anxiety and stress will take over your mind.
10 Short Don't Worry About Things You Can't Control Quotes
The greatest weapon against stress is our ability to choose one thought over another. – William James
The only way to do great work is to love what you do. – Steve Jobs
If you want to conquer the anxiety of life, live in the moment, live in the breath. – Amit Ray
Worry never robs tomorrow of its sorrow, it only saps today of its joy. – Leo Buscaglia
You can't control everything. Sometimes you just need to relax and have faith that things will work out. – Unknown
Do not let what you cannot do interfere with what you can do. – John Wooden
You have power over your mind – not outside events. Realize this, and you will find strength. – Marcus Aurelius
If you can't control your emotions, you can't control your money. – Warren Buffet
Some things are within our control, and some things are not. – Epictetus
Life is 10% what happens to us and 90% how we react to it. – Charles R. Swindoll
READ | 50 Truly Powerful Deep Inspirational Quotes on Life
40 Who said don't worry about things you can't control
You cannot control what happens to you, but you can control your attitude toward what happens to you, and in that, you will be mastering change rather than allowing it to master you. – Brian Tracy
If you want to be happy, do not dwell in the past, do not worry about the future, and focus on living fully in the present. – Roy T. Bennett
The future is something which everyone reaches at the rate of sixty minutes an hour, whatever he does, whoever he is. – C.S. Lewis
It does not matter how long you are spending on the earth, how much money you have gathered or how much attention you have received. It is the amount of positive vibration you have radiated in life that matters. – Amit Ray
You are not what happened to you, you are what you choose to become. – Carl Jung
The more you know yourself, the less you rely on others to tell you who you are. – Kristin A. Sherry
You don't have to control your thoughts. You just have to stop letting them control you. – Dan Millman
The only way to deal with fear is to face it head-on. – Jordan Belfort
Happiness is not something ready-made. It comes from your own actions. – Dalai Lama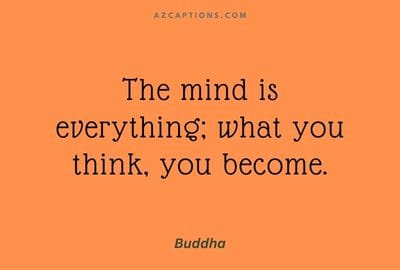 Letting go means coming to the realization that some people are a part of your history, but not a part of your destiny. – Steve Maraboli
You can't stop the waves, but you can learn to surf. – Jon Kabat-Zinn
Don't let yesterday take up too much of today. – Will Rogers
You cannot always control what goes on outside. But you can always control what goes on inside. – Wayne Dyer
The mind is everything; what you think, you become. – Buddha
Sometimes the most productive thing you can do is relax. – Mark Black
The only limit to our realization of tomorrow will be our doubts about today. – Franklin D. Roosevelt
Be not afraid of life. Believe that life is worth living, and your belief will help create the fact. – William James
Worrying is like paying a debt you don't owe. – Mark Twain
You are not a drop in the ocean. You are the entire ocean in a drop. – Rumi
The future belongs to those who believe in the beauty of their dreams. – Eleanor Roosevelt
If you want to be happy, be. – Leo Tolstoy
Things turn out best for the people who make the best of the way things turn out. – John Wooden
I am not a product of my circumstances. I am a product of my decisions. – Stephen Covey
Nothing can stop the man with the right mental attitude from achieving his goal; nothing on earth can help the man with the wrong mental attitude. – Thomas Jefferson
Happiness is not something you postpone for the future; it is something you design for the present. – Jim Rohn
You can't control everything, but you can control your thoughts. Choose wisely. – Karen Salmansohn
The only way to make sense out of change is to plunge into it, move with it, and join the dance. – Alan Watts
Life is a journey, and if you fall in love with the journey, you will be in love forever. – Peter Hagerty
If you don't like something, change it. If you can't change it, change your attitude. – Maya Angelou
Incredible change happens in your life when you decide to take control of what you do have power over instead of craving control over what you don't. – Steve Maraboli
The greatest glory in living lies not in never falling, but in rising every time we fall. – Nelson Mandela
The key to success is not through achievement, but through enthusiasm. – Malcolm Forbes
Happiness is not the absence of problems, it's the ability to deal with them. – Steve Maraboli
Don't let what you cannot do interfere with what you can do. – John Wooden
The only true wisdom is in knowing you know nothing. – Socrates
The only person you are destined to become is the person you decide to be. – Ralph Waldo Emerson
If you can't change your fate, change your attitude. – Amy Tan
Happiness is a warm puppy. – Charles M. Schulz
The happiness of your life depends upon the quality of your thoughts. – Marcus Aurelius
Don't worry about failures, worry about the chances you miss when you don't even try. – Jack Canfield