The Trending Soccer Instagram Captions for engaging social media posts. If you have landed on this page, you are a soccer fan or love playing soccer. I must say it is an enjoyable game. Playing soccer is good for your overall health.
Take your social media picture to the next level by adding Funny Soccer Puns to it.
I love the game of soccer, also known as Football in other countries. Soccer is among the most popular sports globally, and you can witness the crowd at WorldCup.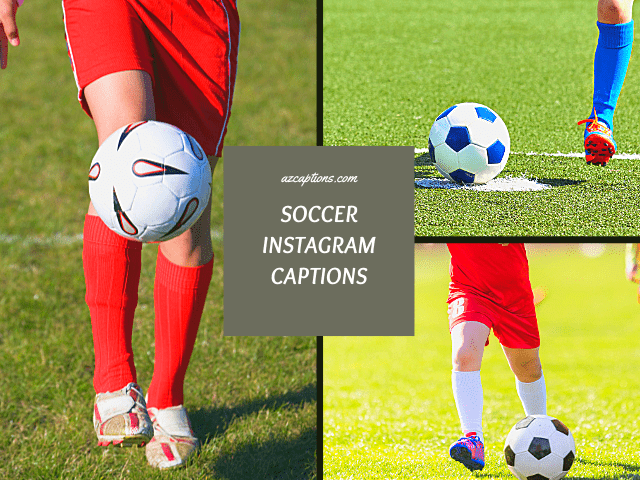 Football originated in Britain during the early 19th century and has undergone changes over the years, introducing new rules imposed by soccer associations.
When you're playing or watching live soccer games, you need funny soccer Instagram captions that are appropriate for IG Photos.
Short Soccer Instagram Captions
I can't keep calm, when football's on.
Champions are made not born.
Soccer is simple, But it is difficult to play simple
Everyone sits down, I will run this show
Basically my whole life revolves around soccer. -Carli Lloyd
Soccer is a magical game. -David Beckham
A bad place to have is between me and the ball
I think sometimes the best training is to rest. -Cristiano Ronaldo
Life is like a game of soccer you need goals
Soccer Captions | Soccer Instagram Captions
Pressure is something you feel when you don't know what the hell you're doing.
Football is like life – it requires perseverance, self-denial, hard work, sacrifice, dedication and respect for authority.
Without football, my life is worth nothing
Battlefields late night, Home runs and Stadium lights
It never gets easier, you just get better
The thing about football – the important thing about football – is that it is not just about football.
Yes girls play soccer and Yes I am one of them
The ball is round, The game is long
Talents set the floor, Character sets the ceiling
In football everything is complicated by the presence of the opposite team.
Nobody who ever gave his best regretted it.
In life, as in football, you won't go far unless you know where the goalposts are.
I learned all about life, with a ball at my feet
Never let the fear of striking keep you out from playing the game
Practice as you have never won, perform as you have never lost
My only goal is to stop yours
I am beautiful in the streets and beasts in my cleats
In order to win the game, You must first not lose it
A CHAMPION is simply someone who did NOT give up when they wanted to.
You can learn a line from a win and a book from a defeat.
Play with our heart, not only with your feet
Funny Soccer Instagram Captions
We lost because we didn't win." – Ronaldo
Intensity is not a perfume!
I'm as happy as I can be, but I've been happier." – Ugo Ehiogu on his happiness.
Some people tell me that we professional players are soccer slaves. Well, if this is slavery, give me a life sentence. – Bobby Charlton
Your mom called – you left your game at home.
What soccer players need: a good kick in the grass!
Kicking and running while looking stunning.
Well Kerry, you're 19 and you're a lot older than a lot of people younger than yourself." – Mike Gray.
Soccer Captions Puns
The past is history. The future is a victory.
The time has come to fight.
One bad game does not define who you are as a player.
If winning isn't everything, why do they keep score?
Play with our hearts, not only with your feet.
Inside our hearts, the passion of a champion.
Girls just wanna play soccer.
Proud to be a soccer player.
Play like it's the first and last game.
Can't' should never be in an athlete's vocabulary.
Soccer Quotes for Instagram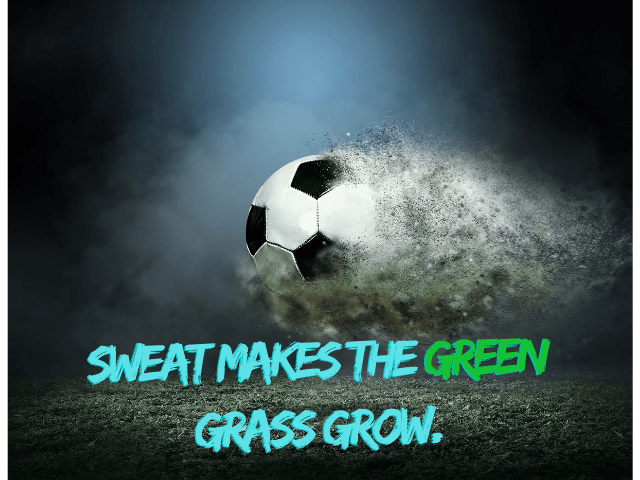 Play with your heart.
Let's kick some balls!
Pain is temporary pride is forever!
Hustle and heart set us apart.
The rules of soccer are very simple, basically, it is this: If it moves, kick it. -Phil Woosnam
Go after your goals.
I like to watch soccer, no matter what teams or players are in the field. -Andres Iniesta
Every play every day.
Whatever brings you down will eventually make you stronger. -Alex Morgan
If you ask why I play soccer, I ask you why do you breathe.
You can't score a goal if you don't take a shot. -Johan Cruyff
Play smart, play together.
READ_MORE