Listed below are the best quotes about friendship and love that you will find on the internet.
True friendship is a kind of mutual Trust; you like someone you can rely entirely upon and who is ready to help when you need them. Friendship includes love, respect for each other, and trusting in each other well, so there will be no place for misunderstanding.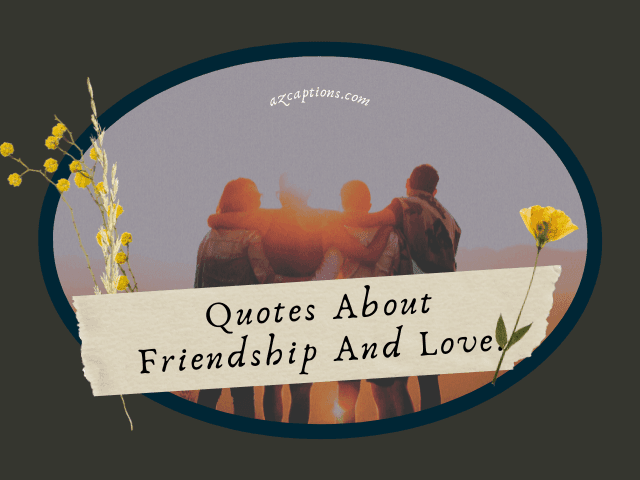 They have Trust and confidence are the prerequisite for any friendship to prosper. Honour each other sentiments, and count on one another irrespective of minor differences.
READ | 27+ When Someone is Lying and You Know the Truth Quotes!
We bring to you Friendship And Love Quotes highlighting the Characteristics of true friends. What qualities one should look for before making friends?
The cute and heart-touching Quotes About Friendship And Love Are Worth using to showcase your true friendship.
Best Quotes About Friendship And Love
Don't make friends who are comfortable to be with. Make friends who will force you to lever yourself up. — Thomas J. Watson
Friends show their love in times of trouble, not in happiness. – Euripides
Love grows by giving. The love we give away is the only love we keep. The only way to retain love is to give it away. – Elbert Hubbard
If you have one true friend you have more than your share. – Thomas Fuller
That's when I realized what a true friend was. Someone who would always love you—the imperfect you, the confused you, the wrong you—because that is what people are supposed to do. -Unknown
Lots of people want to ride with you in the limo, but what you want is someone who will take the bus with you when the limo breaks down. – Oprah Winfrey
Anything is possible when you have the right people there to support you. – Misty Copeland
The most beautiful discovery true friends make is that they can grow separately without growing apart. – Elisabeth Foley
Many people will walk in and out of your life, but only true friends will leave footprints in your heart. – Eleanor Roosevelt
Each friend represents a world in us, a world possibly not born until they arrive, and it is only by this meeting that a new world is born. – Anais Nin
They may forget what you said, but they will never forget how you made them feel. – Carl W. Buechner
A true friend is someone who will always love you — the imperfect, the confused, the wrong you — because that is what people are supposed to do. – R. J. L.
Share your smile with the world. It's a symbol of friendship and peace. – Christie Brinkley
A quarrel between friends, when made up, adds a new tie to friendship. – Saint Francis de Sales
Some people arrive and make such a beautiful impact on your life, you can barely remember what life was like without them. -Anna Taylor
Find a group of people who challenge and inspire you; spend a lot of time with them, and it will change your life. – Amy Poehler
It's not that diamonds are a girl's best friend, but it's your best friends who are your diamonds. – Gina Barreca
Short Quotes About Friendship and Love + Funny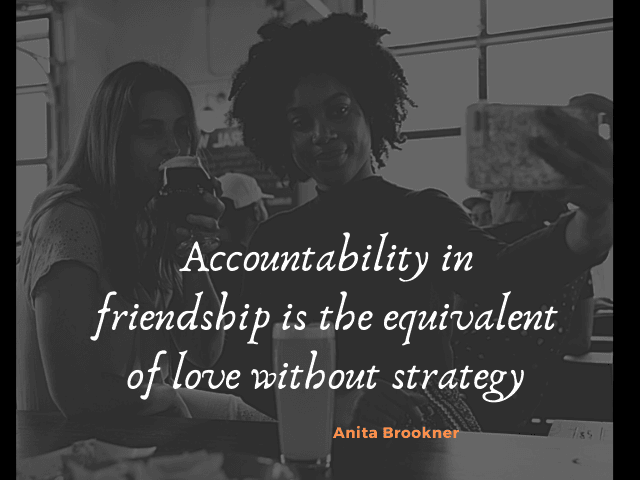 Of all possessions, a friend is the most precious. – Herodotus
A real friend is one who walks in when the rest of the world walks out. – Walter Winchell
If you are ever lucky enough to find a weirdo, never let them go. – Matthew Gray Gubler
There's not a word yet for old friends who've just met. – Jim Henson
You don't have to be crazy to be my friend. I'll train you. – Unknown
A single rose can be my garden…a single friend, my world. – Leo Buscaglia
It's not what we have in life, but who we have in our life that matters. – Anonymous
Time doesn't take away from friendship, nor does separation. – Tennessee Williams
To the world, you may be just one person, but to one person you may be the world. – Dr. Seuss
A true friend accepts who you are, but also helps you become who you should be. – Anonymous
A friend knows the song in my heart and sings it to me when my memory fails. – Donna Roberts
True friends are always together in spirit. – L.M. Montgomery
It's the friends you can call up at 4 a.m. that matter. – Marlene Dietrich
Truly great friends are hard to find, difficult to leave, and impossible to forget. – G. Randolf
We'll be best friends forever because you already know too much. – Unknown
Friends are the family you choose. – Jess C. Scott
A friend is one who overlooks your broken fence and admires the flowers in your garden. – Anonymous
No friendship is an accident. – O. Henry
Friends buy you food. Best friends eat your food. – Unknown
Friends are the siblings God never gave us. – Mencius