Alphabet acts as a base (or structure) of a language, a combination of Alphabet such as A, B, C, etc. produced many magical words. We have assimilated such a collection in the form of Alphabet Pick Up Lines.
In modern English, there are 26 letters in an alphabet that include lower and upper case forms. Proper use of sentences makes anyone impress. You can try the following cheesy alphabet pick up lines along with the picture that can grab anyone's attention.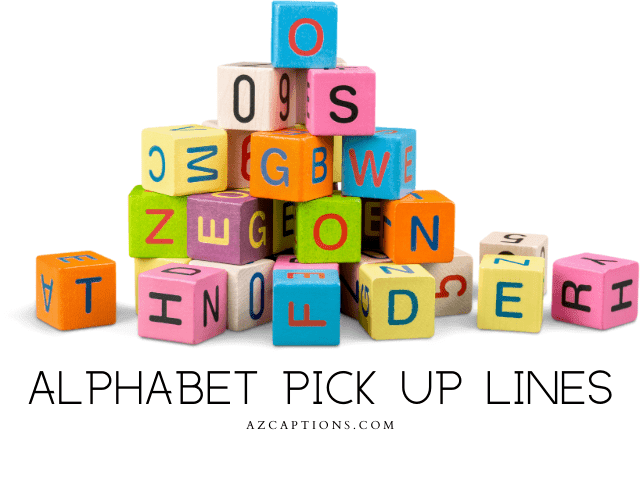 READ | 29+ BEST History Pick Up Lines That are Funny Yet Inspiring!
If you want to impress someone who is in the teaching profession, then these alphabets pick up lines u and I can be a wonder for you. Also, share this list with your social media friends.
10 SHORT Alphabet Pick Up Lines
Know what's on the menu? Me-n-u.
How about a pizza and then S#x at my place?
I am your subject. Will you be my predicate?
You smell like trash….. Can I take you out?
I may be disinterested, but I'm not uninterested.
The personal pronoun always comes last.
Have you got any raisins? How about a date?
I wish I was adenine, so I could get paired with U.
BEST Alphabet Pick Up Lines (Cheesy, Funny & Dirty)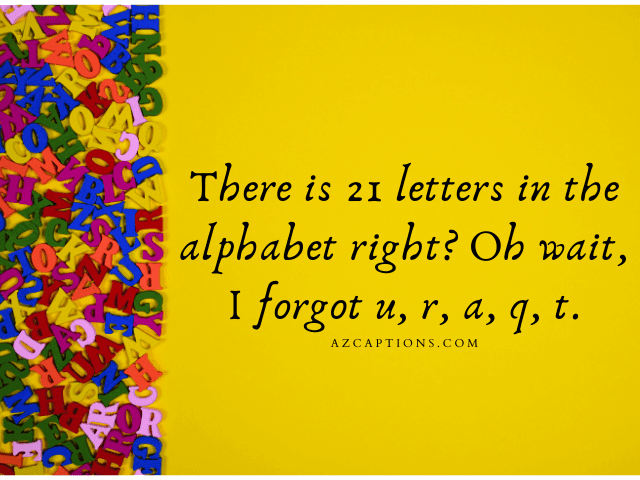 If I could rearrange the letters of the alphabet, I'd put E and U together.
Are you from Korea? Because you could be my Seoul mate.
You remind me of my favorite letters in the alphabet. U R A Q T
If I could rearrange the alphabet, I'd put U and I together.
Did you sit in a pile of sugar? Cause you have a pretty sweet A$$!
I thought Happiness started with an H. Why does mine start with U?
There is 21 letters in the alphabet right? Oh wait, I forgot u, r, a, q, t.
I would like to end this sentence with a proposition.
Are you made of Fluorine, Iodine, and Neon? Because you are F-I-Ne!!
Baby, if you were words on a page, you'd be what they call FINE PRINT!
Do you know your ABC's? Cause I wanna give you the 4th letter of the alphabet.
Hi, I'm writing a phone book, can I have your number?
I do a show called 'Becoming a Man in 127 Easy Steps.'
Are you Full of Beryllium, Gold and Titanium? Because you are BE-AU-TI-FULL!
Hey baby i got the F the C and the K all i need is U.
It will be a habitual action for me to offer you a simple present.
If I was an enzyme, I'd be DNA-Helicase, because then I could unzip your genes.
Let's be like a QWERTY keyboard and put "U" and "I" together.
Hey girl, are you made of copper and tellurium? Because you are CuTe.
I prefer to date in the cougar bracket, that's over 32.
Do You Like Nintendo? Cuz Wii Would Look Good Together.
Do you work for Domino's? Cuz you a fine pizza A$$.