Get the special list of Korean Pick Up Lines that you can share with friends when you scroll down you will find some of them are funny and cheesy.
If you have Korean friends, you can have an interesting conversation with amazing Korean pun pick up lines. Also used in another social app like Tinder, if you are a frequent Tinder user you will love to explore Best-of-Tinder-Lines.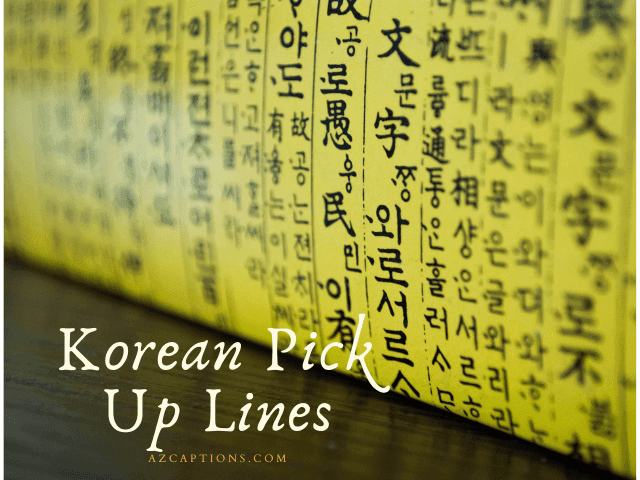 These perfect lines make your chat more engaging, also, syndicate this list with other friends.
BEST Korean Pick Up Lines | Korean Pun Pick Up Lines
Are you from South Korea? Because I think you're my Seoul Mate.
Are you Crystal Snow?

Because I want to hold you one more time.
Are you J-Hope? Because I Daydream about you.
Your browser does not support video.
Damn girl are you Korean?

Because you and me need to mukbang
You make my heart go BamBam.
Are you Carat? Because you shine like a diamond.
Are you the Korean peninsula?

Because I'm gonna split you in two.
Is your name Do Kyungsoo? Because I can D.O. you too.
Are you an Inspirit?

Because my love for you is INFINITE.