Psychology is a scientific term used for the study of the behavior and mental status of an individual. Psychology is a broad term, with the help of these techniques we can closely study human behavior. Here we have come up with the finest collection of Psychology Pick Up Lines some of them are so funny.
In today's fast-changing lifestyle, everyone is facing some kind of stress, anxiety in personal and professional life.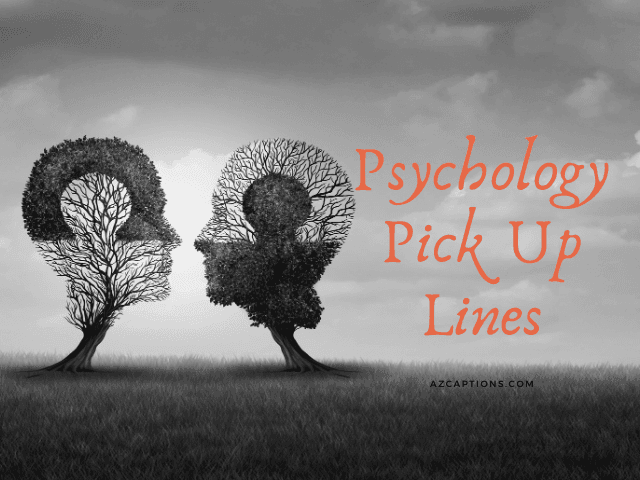 READ | Amazing Medical Pick Up Lines (39+) Tagalog, Reddit & More!
That directly affects our mind, isn't it? Rather than ignoring it, we find a solution to deal with it. Think positive and motivated ready for any challenges that come your way. Check out exclusive pick up lines psychology will help you keep your mind busy.
Contents
10 SHORT Psychology Pick Up Lines
Do come lay on my couch… With me.
Girl you flood my dopamine neurotransmitters.
I know your name's not little Albert, but I can make you scream.
Damn Baby, you activate my HPA axis.
Are you happy to see me, or is that just a defense mechanism?
Baby, all I see in my Rorschach Tests is me and you!
Care to teach me more about interpersonal relationships?
I'm not feeling myself today, may I feel you?
Girl you make me want more cardiac muscarinic receptors.
BEST Psychology Pick Up Lines | Reverse Psychology Pick Up Lines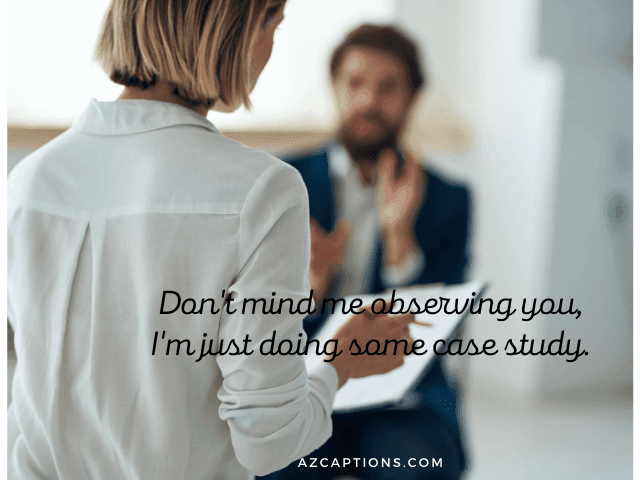 Are you real, or are you a delusion? Either way, you're really hot!
Baby you light up my world like my primary visual cortex.
Let me show you a relaxation technique not used for systematic desensitization.
Don't mind me observing you, I'm just doing some case study.
Baby you'll be enhancing the duration of your short term memory tonight.. by saying my name all night long.
I have a slight OCD care to be my obsession?
Even when I can't see you face-to-face, you are always in my visuospatial sketchpad.
I must have a neurodegenerative disease because I've forgotten your number cutie.
I think I've just been classically conditioned by your beauty.
Baby i love everything about you not just the fragmented parts of your personality or your cognitive functioning.
I'll be the neurotransmitter to your synaptic gap.
Damn Baby, you activate my HPA axis. You make my dopamine levels go all silly.
Are you broca's aphasia? Because you leave me speechless.
Are you a conditioned stimulus? Because you're making me drool.
Forget self-care. I'm here to make it all better.
Are you Phineas Gage? Because I lost my mind for you.
Baby, do I remember you from my dreams, or is that just a false memory?
Damn girl! You must be ovulating!
Baby you're like an independent variable the way you enlarge my bar graph.
When you fell from heaven, did it leave you with any lasting emotional scars?
Girl, I know you're studying psychology, but I would love to study you.
Are you Broca's apahsia? Because you leave me speechless.
You put me in an altered state of consciousness.
Do I remember you from my dreams, or is that just a false memory?
Excuse me, but I couldn't help noticing that you're also putting hot dogs through doughnuts.
Girl I've got some allostatic load for you right here.
Dayum girl you give me some physiological arousal.
Who needs drugs that will stimulate dopamine transmission when simply being with you does the trick.